Many bloggers may already be aware of the benefits that result from affiliate marketing. The primary benefit being quickly maximizing one's earnings from their website with little or no cost on the affiliate's part. While affiliates definitely need knowledge and strategy to be successful in their earnings.
The primary concern is typically only regarding properly marketing the products. Another benefit of this strategy is that affiliate marketing carries little to no risk for the affiliate. It requires no cost to become an affiliate and enjoy life as your own boss.
The question for many aspiring affiliate marketers may be in regards to what are the best and top paying affiliate programs to become involved in? With several networks and multiple payout methods that companies may use, it is important to know which companies offer the best benefits for compensation to meet your needs as an affiliate marketer. Aspiring affiliates should first be aware of the different payout models, primarily CPS and CPA.
CPS
CPS, or Cost-Per-Sale, is used by affiliate marketers to attract an unlimited number of new clients to the product or service that they are promoting. This model is low-risk and high-profit. It offers a set commission to the affiliate marketer who refers a client who proceeds to a purchase. This is efficient in that there are no upfront costs involves until the affiliate produces a purchase.
CPA
Cost-Per-Action, is different than CPS in that it does not necessarily have to involve a sale. CPA will pay their affiliates whenever an action is taken by the client. It can be a click on the product's link, form submissions, sign-ups, etc. This also differs from CPS in that CPA pays far fewer percentages for each action that a referral takes.
List of Top Paying Affiliate Programs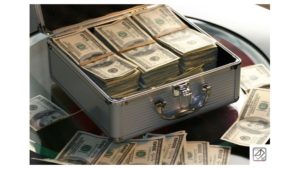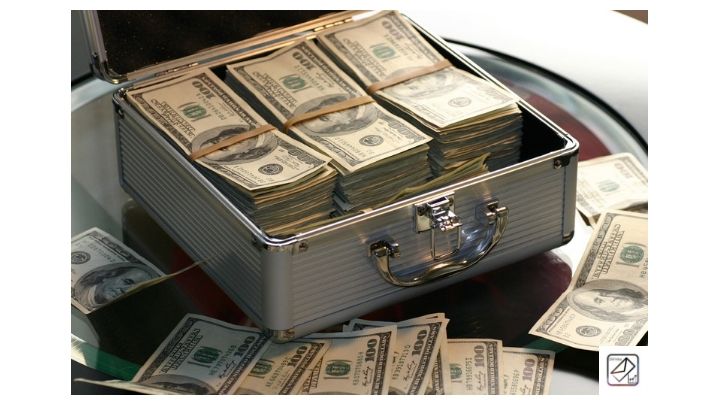 Now that you have a basic understanding of the primary payment models that affiliates receive, you may be wondering which affiliate programs are out there for you to become involved in? Here are seven of the highest paying affiliate programs that will surely jumpstart your business as an affiliate marketer:
PeerFly
PeerFly is an international online affiliate network that eliminates costs and risks for their affiliates. This award-winning platform differs from that of traditional online advertising in that it extends the responsibility across thousands of affiliates who are paid only once a considerable transaction takes place, such as a sale or a lead. With guaranteed top payouts, accelerated payment options, free training, and tools, PeerFly is truly a remarkable platform to begin your career as an affiliate marketer.
Amazon Associates
Amazon Associates is surely one of the most popular networks in affiliate marketing, due to the massive awareness and success of Amazon.com. Almost everyone knows Amazon as the incredibly successful American electronic commerce and cloud computing company. What many may not know is that they offer a wonderful affiliate marketing network, known as Amazon Associates. It connects affiliates with over a million products that they can promote.
ShareASale
ShareASale has been in business as an affiliate marketing network for over 15 years, boasting over 3,900 merchants for affiliates to join with. It has a simple five-step process, making it quite easy for a blogger or individual to begin their affiliate marketing. This business prides itself with a reputation of being honest and trustworthy. Because of Its reliability its the perfect network for any affiliate to become involved in.
eBay
Another widely-known online platform is eBay, which boasts an affiliate network that many may not be aware of. eBay's affiliate program provides their affiliates with the necessary resources and tools needed for their websites and social media platforms to guarantee success as an affiliate.
Affiliate Partners Ltd.
Affiliate Partners Ltd is known to be the affiliate network with the highest payouts (CPA). It's offering their affiliates up to $600 for trading, gaming, casino, and sales funnels. Known as one of the first affiliate networks in the finance industry, Affiliate Partners Ltd. make themselves always reachable. You can reach either by skype or e-mail, providing affiliates with a wonderful experience, as well as incredibly fast payouts.
FlexOffers
Known as an award-winning affiliate network, FlexOffers connects their affiliates with millions of products to benefit both the affiliate and company. FlexOffers boasts over 10 years of experience in affiliate marketing and offers impeccable customer service, fast payments, and resourceful tools to assist their affiliates. In fact, this impressive platform was in eighth place as the overall affiliate network in the Revenue+Performance Top 20 Affiliate (CPS) Network 2015 Blue Book survey.
Wide Markets
Finally, Wide Markets targets advertising for eCommerce businesses, owning Wide Markets Media, Wide Markets Fashion, Wide Markets eTickets, and Wide Markets Estores. Wide Markets provides an opportunity for affiliates to engage with their target audience to produce the best results for themselves and their partners. They also boast a rewards program for affiliates to further encourage and support their efforts.
With such an impressive variety of affiliate networks, it may seem overwhelming to decide which one you wish to join. With the proper research and knowledge, choosing the right fit for you is very important. As an affiliate marketer will help you to reach optimum success and earnings.
digitalmarketinghike.com is your online Digital Marketing tutorial website. Here you will find helpful tips and tricks. We always try to keep our audience up to date by sharing the latest news of Digital World. Keep visiting our site on a regular basis as we update post every week. Don't forget to share it with your lovable one. Thanks for visiting.