Facebook is an incredible social media platform that prides itself in connecting individuals worldwide. With 71% of the adult online population on Facebook, it truly is an effective platform for connecting with colleagues, old high school friends, and relatives whom you may never have met.
While this massive audience is a wonderful way to share and promote your content at no cost, this can also present a challenge in targeting a niche community that will find your content relevant to their interests. This is why Facebook has introduced Facebook Groups.
Benefits of Facebook Groups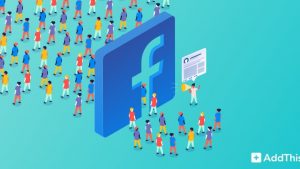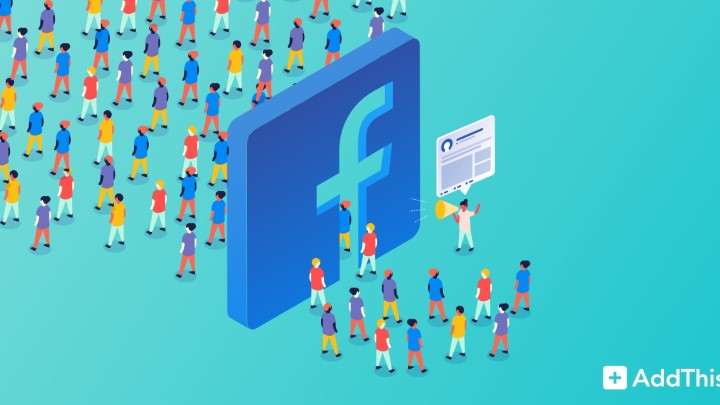 Facebook Groups are a strategic tool to target a niche audience that shares a common interest, and therefore, will be more likely to "like", share, and follow your business. Facebook Groups have many benefits in regards to digital marketing for your business. It is helpful to perhaps first join a few Facebook Groups, so as to connect with other users in your field of interest. This will give you a good idea of what Facebook Groups are and what the current trends are that relate to your business or blog.
Facebook Groups are simply an online community through Facebook that connects you with others in your industry. This is quite helpful in that Facebook connects people of so many different walks of life, which can sometimes make it difficult to narrow in on a specific community.
Facebook Groups are growing to be increasingly popular for a variety of purposes, whether it be for classes in school, an organization, a business, etc. By creating a Facebook Group, you will have the authority to determine who is invited and accepted into the group. By fostering an online group that shares the same interests as your business, you will create a niche, which will lead to followers for your website or business.
This is far more effective than simply uploading your blog to your Facebook Feed in hopes that someone in your industry will see it. Of course, posting to Facebook, in general, is a wonderful way to gain brand awareness. However, Facebook Groups are specifically designed to attract your target audience to your content.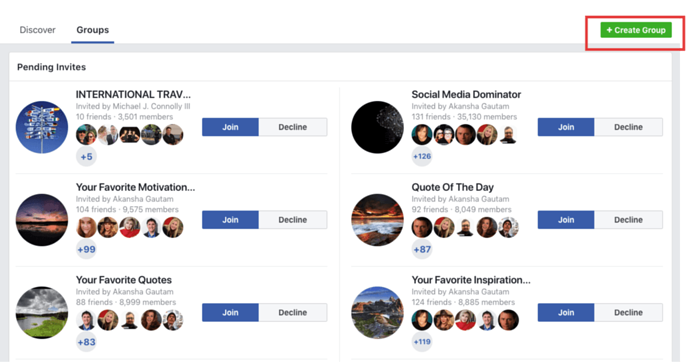 When first creating your group, you will have the option to either make the group public or private. A public group welcomes anyone wishing to join, while a private group requires the administrator to accept the request to join first. Private groups definitely foster a sense of exclusivity, which could create an alluring effect that further encourages users' desire to join.
You should create a name for your group that stands out and entices users to join, as well as a high-quality photo that best represents your brand. You can then proceed to create a description post that introduces yourself and your brand. This is a crucial part of your group's page, in that it will serve as the welcome message for all new members, as well as their first impression on what exactly it is that your business is providing.
This is also a great place to incorporate keywords and tags to attract more members that are interested in your industry. This post can be pinned to the top of your feed to ensure that your new members will always see it upon their acceptance into your group.
So, how exactly do you find these group members? This can be done by inviting friends and family members to your group, as well as sending out an email to your email list inviting them to join. You can also reference your group on your website or in your blogs to encourage individuals to join your group and explain how they may expect to benefit from the group.
Once you start building up your members, it will become easier to find more people who share your group's interests. You can even ask members in your group's status' to invite their followers who they think may be interested. The more members your group has, the more chances there are that the members will convert into followers for your business.
Once you finally have a developed Facebook Group with a well-established following, it is critical to maintaining consistent and relative posts that engage your members not only with your content but with other members. Facebook Groups are a wonderful online space to start conversations that will also serve to drive more conversion to your website.
Ensure that while you are promoting your business and website in your group, you are also offering something to your members in return, whether that be advice and tips, free giveaways, or webinars. It is important to refrain from bombarding your members will self-promotion, while also working strategically to drive more search traffic to your website. Do not forget to engage yourself in the conversations that occur in your group.
Your Facebook Group will build a loyal following and a niche community that you can both learn from and profit from. With the increase in membership of your Facebook Group, you will have a far better chance for converting your Facebook followers into website viewers.
Get More social media tips – Click Here