Blogging, the practice of writing blogs involves regularly creating and publishing content focused on a given topic, theme or industry. A blog can have an informal or formal tone with the help of one or more writer
While many modern websites commonly feature blogs, some key differences between a website and a blog are that:
Blogs come with bylines, publish dates, categories, and tags (and website pages do not).
Blogs are featured in reverse chronological order, showing the most recent blog posts at the top of the page (whereas website pages usually do not have a chronology).
It invites comments, sharing and user engagement (as opposed to website content that tends to focus on calling readers to take some specific action, like contacting a business).
Blogs are updated regularly. It means the page is continually changing. Whereas website pages will generally stay the same from week to week or month to month.
Since blogging began in 1994, it has taken off in a major way, becoming a widely popular practice. Mostly for sharing information while connecting to and engaging with audiences. For businesses, blogging has become a powerful promotional and marketing tool, helping them both in terms of:
Developing, growing and staying in front of their audience (of potential and existing customers)
Search engine optimization (SEO) by providing additional content that can be ranked and that can boost brand authority (in the eyes of search engines), positioning sites with blogs to get better rankings and more traffic.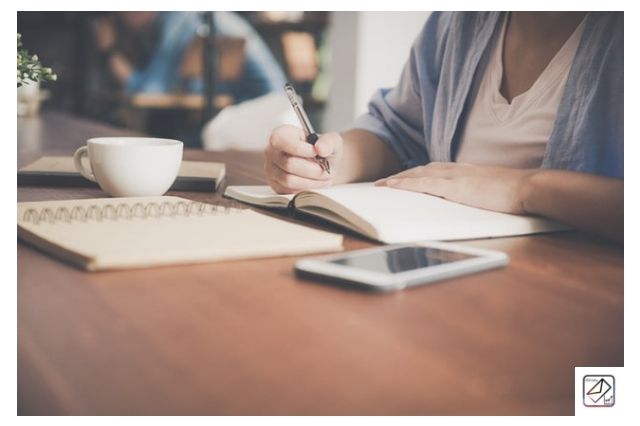 How Blogs Work: The Anatomy of Blogs
The term "blog" can refer to the site or page that features a series of blog posts, as well as to an individual blog post itself. The blog posts that comprise a blog are created and published by bloggers. These posts can vary in:
Length and format– Blogs can be short (like less than 400 words) or quite long (like upwards of 2,000 words). It's important to note that, currently, search engines tend to see very short blogs as being "thin" content; consequently, search engines are moving towards rewarding longer-form content with better rankings.
The type of content featured– While blogs traditionally (& commonly) feature written content, they can also have more dynamic content, like infographics, videos and/or podcast clips.
Frequency– Blog posts can be published multiple times per day, once a day, once a week. It depends on whatever frequency is convenient for a blogger.
In general, blogging is most successful when blogging posts:
Are consistently published– No matter how frequently blog posts go up, they need to be published with some regularity to maintain (and, ideally, grow) an audience. If blogs are only published sporadically, it's far more likely that an audience will stop visiting that blog. Probably will forget about it, etc.
Deliver value– "Value" in a blog can be anything from insightful commentary to tips, recipes, hacks, exclusive news and more. The point is that blog posts need to give an audience a reason to want to keep coming back.
How to Get Started Blogging
Whether you want to start blogging  you will need a couple of things:
Domain, where your blogs will live online – If you don't already own a domain, you can purchase one from a domain vendor, like GoDaddy or Namecheap.
Additional tools and items that can be extremely helpful as you start blogging :
Source for images– Decide whether you will take and publish your own photos, hire a photographer or subscribe to a stock image service. The bottom line, here, is that pairing is written and visual content can be a highly effective way to make blogs as engaging as possible.
Blog topic list– Generate a list or "bank" of blog topics so you have plenty to pull from when it's time to start writing and publishing. One of the biggest challenges bloggers face is coming up with new ideas for new blogs, so take the time to brainstorm topics, themes, and ideas. It can help you avoid repeating topics and keep your blogging writing smooth and seamless.
Publishing schedule and calendar– Determine how frequently you want to publish your blog posts. Think about what you can realistically commit to, given your schedule, and choose a frequency that you can keep pace with (like posting every other day, once a week, etc.). The key is to determine a blogging frequency that you can support and that your audience can rely on.
Blogging 101: A Final Word
Blogging comes with a lot of room to customize how you want to set up and publish blog posts. Moreover, what you want to feature and how you can connect with your target audience. As you start with blogging, remember that it can take time to build an audience and gain traction. So, don't abandon blogging if you don't see immediate results. Sticking with it and developing your blog can be pivotal to its success.